View Your Cart

ARE YOU LOOKING FOR AN AMAZING SLIMMING CORSET - SPRING BREAK - ST. PATTY CORSET - MUD RUN CORSET TUTU - WEDDING CORSET - SMALL - 9XLL CORSET? **** !


FREE CORSET on any order over $75 Expires FEB 2016


We specialize in plus size corsets, costume corsets, formal corsets and holiday corsets. If you have any questions we are happy to help!

TIPS: FOR BEST FIT take off 2 inches (from your measured natural waist) unless you are a "firm apple" shape.... If you are wanting the BEST TUMMY COVERAGE go with a Longer Corset... If you are worried about AMPLE CHEST ROOM for wearing out and k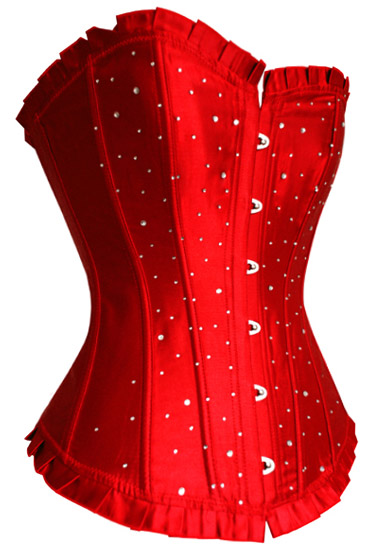 eeping the girls lifted and voluptuous go for a Longer Corset (they have sweetheart busts).... if you are WANTING THE FIRMEST HOLD FOR A REDUCED WAIST, go for a Tapestry or Steel Busk Long Line Corset... If you are WANTING A SMALL CHEST TO LOOK LARGER, go for a corset with cups.....If you are worried about LOOKING GOOD IN A TUTU you can wear tights or leggings with lace shorts or booty shorts over, then the tutu over that, so you can rock any look and feel confident!
Example of long line, steel busk, sweetheart bust, corset