CONTACT US
We love helping! Click Here To E-Mail Us

OUR FRIENDLY STAFF - We are a small entrepreneur business that has grown from a simple e-bay site and we are excited to continue growing with the support of our wonderful customers.

OUR HOURS - We are open 24/7 online for ordering, and always available by e-mail. Our work hours are normally 9am-6pm M-Th.
HOW TO REACH US - We love helping! Click Here To E-Mail Us anytime at and be sure to include your order id number if it is regarding an already purchased item.
Here are some frequently asked for information links to get you started.
We look forward to helping you find that perfect something that will make you or yours feel and look tantalizing!

Warmly,
The Baci-Farfalle Corset Team
(Form will return an error if any HTML or URL's are used)
TIPS: FOR BEST FIT take off 2 inches (from your measured natural waist) unless you are a "firm apple" shape.... If you are wanting the BEST TUMMY COVERAGE go with a Longer Corset... If you are worried about AMPLE CHEST ROOM for wearing out and k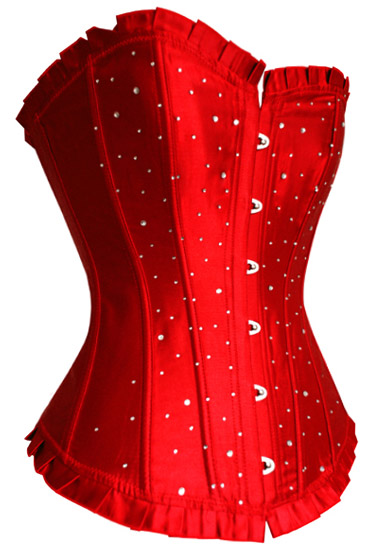 eeping the girls lifted and voluptuous go for a Longer Corset (they have sweetheart busts).... if you are WANTING THE FIRMEST HOLD FOR A REDUCED WAIST, go for a Tapestry or Steel Busk Long Line Corset... If you are WANTING A SMALL CHEST TO LOOK LARGER, go for a corset with cups.....If you are worried about LOOKING GOOD IN A TUTU you can wear tights or leggings with lace shorts or booty shorts over, then the tutu over that, so you can rock any look and feel confident!
Example of long line, steel busk, sweetheart bust, corset